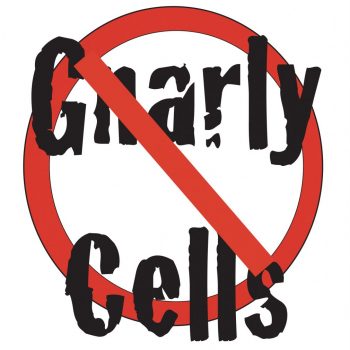 This time I'll be on time. I'll wear clothes that make a good impression and are easy to get on and off. We've relocated to St. Petersburg Fl, found a pink house and settled in. Now the hard part, finding a hair stylist, nail tech, and female doctors who will take my Medicare plan. "I'm easy and just need annual checkups," I say, making an appointment with a highly rated dermatologist.
After filling out twenty consent and history forms, I'm face to face with Dr. Ferrington, an attractive brunette with a tight bun, young enough to be my great niece, tiny as a miniature doll, with the fat free body of a runner. She'd be up on the latest skin care trends and might cut me a deal on belly fat reduction. I answer her questions: "Do you perform regular self- breast checks?" ("No". I'd rather my husband do these." )"Any surgeries?" ("Just a hip replacement.") "Skin cancer?" ("Only pesky AK's removed with a blow torch.") "Have you used a tanning bed?" ("No. If I'm not in a bed, I'd rather have a lanky lifeguard beside me.") ("Yes, I eat carefully. Lots of veggies, berries and fish.") I'm feeling quite smug. "Do you drink alcohol?" ("Yes.") "7 – 10 glasses a week?" she asks, a question that's a clear invasion of privacy. ("Yes," I answer. Parties don't count.)
My skin check goes almost as usual. Four nasty cells torched off. Three sent for biopsies. I throw compliments to the staff like a politician at a rally, hoping to get free skin care samples. I leave expecting a call in two weeks that everything is fine.
Two weeks go by, no call. Cal and I depart on a five week road trip after hearing "they're doing some retesting." Ten days later, I get a call from Dr. Ferrington: "I have a few things to talk to you about." (Never good.) "I've gotten the results from the three biopsies. Areas on your lower right leg and lower left cheek are squamous cells.  Your lower left leg has..… Melanoma. We'll treat that first." Her softly spoken words explode within me like a blast of thunderbolts. Ripped out of my safety net, my life is changed. I've practiced positivity too long to let it go now. I will go on the offense and I will win this fight!
"We'd like you to see a surgeon soon. Thursday?" Dr. Ferrington asks. "I'm on a road trip," I say. "Is five weeks too long to wait?" The silence is deafening. I'm sure I don't have anything so bad I need to miss my sister's "genormous" lake party, or visiting friends in New England and high school buddies on Maine's coast. A minute passes that feels like five. I tap into the little sense left in my shocked brain and settle on two weeks, cancelling the Eastern half of our trip. A few days later, "Swanson Dermatology," office of the surgeon, pops up on my phone. I book left leg surgery for September 10 and decide to reach out for support. Best choice I've ever made.
Friends share barely visible scars from similar diagnoses. I hear details of other's winning battles, effusive encouragement and humor, everyone knows I crave. Cherrie, an inspirational survivor says, "I wish I had a sunscreen bottle that automatically sprays me after a shower. Via sends a prayer suggesting I listen to "God's song." Carolina says she knew I'd pay for hanging out at the gay beach wearing a suit too small with loose latex. Karen demands I don't tell a joke to the surgeon when he has a knife in his hand. And Gloria: "You might ask the doc to fill the hole with silly putty." All agree, these gnarly cells won't win with my impenetrable positive outlook, Cal at my side and my friends and family in my pocket.
September 10 and I'm ready to act.  Docs tell me "the scars will not be pretty," a good excuse to shop for trending flowy pants. If gnarly cells have spread, I hope they're hiding in a sack of unwanted fat, with removal covered by insurance. Cal and I dress in red, my family's good luck color. "Go to Starbucks," I beg him. "Pretend I'm shopping." He insists on getting information on wound care, knowing I''ll be focusing on friending the staff. Pulling on my "big girl pants" as Connie advises, I enter Swanson Dermatology ready to get it over. "Mrs. Fox, this way." Cal follows me into a patient room. It's freezing and silent. Where is the calming music and large water dispensers with floating lemons? Where is fragrant air and soothing spa atmosphere? Patient perks and comforts?
A two minute intro, and Dr. Swanson, the surgeon, is center stage. Grabbing a notepad, he sketches melanoma cells and their satanic dance patterns beneath the skin. Cal listens. I tune out. I want to scream: "Stop talking, evict the gnarly cells and let's have a party!" My black chair tilts back, a tray of instruments on a cart rolls up beside my leg. I flip to my side and feel the pricks of several numbing shots. Before covering my eyes with my Oprah magazine, I catch the surgeon and his deeply lashed assistant sharing wide eyed glances. Can I escape before the butcher carves my leg like a fresh piece of meat? Forty five minutes and forty stitches later, Dr. Swanson steps back and grins. He likes his work. He wraps my leg like a mummy and I begin planning my TV spotlight with Megyn Kelly.
I'm back for a bandage change the next day. "Looks great," Doctor says. "Glad it's not on my face." I add. "Would be easier to heal," he says. "You're really good at this," I smile, sucking up for future cosmetic work. "Do you ever want to throw up?" I ask the young assistant who's focused on her date after work, not another crepey veined leg. "Looks worse on the inside," she says. "Elevate your leg and walk so you don't get blood clots. Go to the mall with your girlfriends." (Sure, they're all waiting for my call.) "At least Halloween's coming." I say. "I won't have to create a fake scar." No laughs. If this were a comedy club, I'd be banned.
Three days later, lab reports confirm my leg is cancer free! I high five Dr. Swanson and his staff, promising to choose hats with the biggest brims, not the most bling. My wake up call reminds me of the power of positivity and support, plus my need for vigilance.
Skin cancer cells sneak in without warning, wanting to grow. Online information states around 9,500 people in the U.S. are diagnosed with skin cancer every day and it's estimated more than one million are living with melanoma.
Bottom line: PVSC. Stay Positive ! Be Vigilant ! Wear Sunscreen and hats ! Get Checked!
I'm healing gratefully while enjoying my husband's attention, recouping in a sunny house, feeding the Koi, and scouting new stories.
Gotta run, Megyn's calling….
Fondly,